Having been lucky and adventurous enough to live in several countries, I've had many people ask me "What is your favorite home," "Why did you love it"? There are some places that I loved from the moment I arrived; an energy immediately pulsed through me and connected me to the heart of the place. Other places I had to discover over the course of time.
There are never really favorites for me, as each place is unique unto itself. Nor can I call anyplace home per se, as I am a vagabond; I go where the wind takes me. Sometimes I just pass through a place, and others times I enjoy an extended stay, but always knowing that none -- yet -- are my final resting place.
It was the spring of 2003 when Harriet and I traveled to Buensos Aires (Argentina) for a two week vacation. Oddly I never had any interest in going. But since I was helping her
co-write her memoirs
, I agreed to accompany her on her 20th trip there. Within two days I felt a connection to the place.
I could live here!
I thought, for reasons I could neither comprehend nor explain.
Back in NYC (a city that I love) I couldn't get the idea of an adventure to Buenos Aires out of my head. So on a not-so-special day I packed up my life, put it in storage and returned there-- I stayed for six and half years.
Me with friends in Northern Argentina
I felt that same connection to the French Quarter of New Orleans, which though I had only visited for a week, felt that organic connection to.

Once, when I was in Israel to visit my brother, he had a small BBQ party out back. A Parisian woman explained to me that she had come to Israel as a child, but knew then that this was "home!"
On her 18 birthday she packed her bags, and has lived here ever since. "How do you feel about the place you reside?" she asked me.
At the time I had a place in New Jersey. It never had an impact on me, but that was the first time I had ever considered the question.
She continued, "if you don't FEEL a connection there, then you need to travel, and
find
home."
Avenida de Mayo towards the Capital Building: Buenos Aires
She was right, and Buenos Aires was the first time I actually understood what she was saying. I had also read a great book by Rolf Potts (
here is my review
of it) that also clarified feelings I'd experienced over the years but could never articulate into words.
Now in Bangalore, India for a year, I still feel the connections to those cities I've mentioned. This isn't to say that I haven't enjoyed other cities. I have, but those other places provided the connection I speak of.
Cannes France was lovely, as was San Francisco, and even Miami in it's own way. When I stayed with my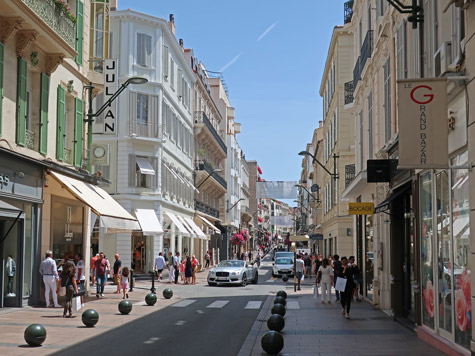 Cannes France bear my apartment 2001
buddy Jim in San Pedro Mexico that was a really nice place, but nothing held my attention or connection.
The first day I arrived in Bangalore, I stepped off to the auto-rick and thought "I don't think I'm going to like this."
There are some places that seep slowly into your consciousness. I didn't love California when I first moved there in the late 1970s. Hollywood was a bore, the "Valley" pretentious, every waitress a would-be actress, and anyone with a business card was a movie producer.
Venice Beach, California -- Ocean Walk
Status -- cars, addresses, clothes, friends -- was everything. Ugh. But when I shifted down to Venice Beach, something changed within me. I fell into routines, like Sunday brunch near the marina and an afternoon sail each weekend, regardless of how much money my roommate and I had left at that moment.
It truly was the Hotel California, where you can check-in but never really leave. When I returned east I felt a pang of home-sickness for Venice Beach for 5-6 years; and it still lingers within me.
Bangalore may become like that. For quite a while it was just a place. But with some great friends that have become like family to me, great weather, and a new sensory adventure everyday -- it's loud, untamed, colorful, and at times simply outrageous --, I find myself [without warning] feeling an attachment here, roots that have begun to tether me to this place.
They say home is where the heart it. That may be true, and friends are a huge part of that sentiment. But its
Sanjeev, me and Rajeev in Mysore, India
also the place that you feel most alive, vibrant, comfortable and safe on any given day. It's the place you can dream. The place you can relax. The place you can have adventures.
So welcome Bangalore, you've made the short list of special places that I call home.
Oh, and if you're wondering about the header beach photo, that's Malaysia, which along with Thailand, Morocco and Spain is on my short list of places to experience ... eventually.